Here you will find our success stories and how we've helped our clients achieve their goals. From improving organic traffic and search rankings to increasing conversions and revenue, our case studies demonstrate the power of a comprehensive SEO strategy and the value of partnering with us.
Here's what our clients say about us
Sandro Meyer
Growthbay.ch co-founder
"We have worked for about one and a half year together with Andreas, and he has helped us substantially grow our organic traffic on both our German and our English website. We had an increase of about 10x in organic traffic, reaching 700,000 users per month."
Kevin Sturm
Growthbay.ch co-founder
"We have started with our website on pages 3-5 on Google, so we had quite a way to go. Within a couple of weeks or months, Andreas has helped us reach at least page 1. And within some verticals, we are now ranking among the top 2 search results. That was incredibly valuable for us. I can only just highly recommend Andreas' services!"
Nico Klauck
Origin Massage Zurich Owner
Coach Michael
Personal Trainer in Zurich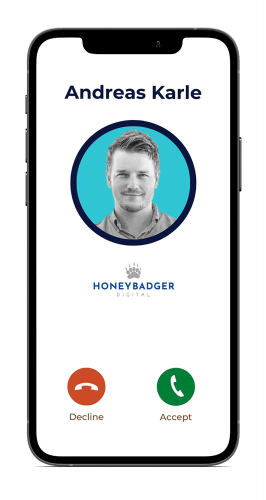 SCHEDULE YOUR FREE CONSULTATION
Whether you're looking for an SEO service partner or a consultant to speak at your event or train your staff, I can help. Get in touch with us today and let's chat.